Well, we've finally updated our website to include the many pictures we've taken between 12/99 and 5/02. Here's a snippet of some of the most recent pics:
(There's about 150 new pics here and I started getting tired so I'll finish formatting the pages after 60 or so another time. :-) - Kory)
---
Here are some pictures of Matthew and Mackenzie below. Feel free to click on the thumbnails to view the full pics.
---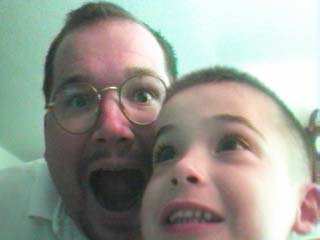 Kory and our first "baby," Matthew.
He looked pretty good in his Halloween costume too! :-)
---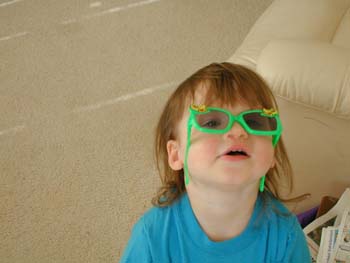 Mackenzie also has her own photo album on our site.
---
Here's our cat, Smudge: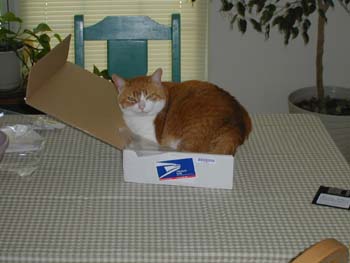 ---
Another addition to the family: Kim's brother Mike's
pure-bred beagle, Blackjack.