Welcome to our family website.
Please feel free to click around to learn more about us. We'll be updating these pages as time permits and events come into play.
Geez, it's only been what seems to be a couple of years since
the last time we've updated our site!
We've included various pictures, dating from 12/99 to 5/02, including other pictures of various outings and stuff.
Visit the photo album to check them out!
Thanks much for visiting and have a great day!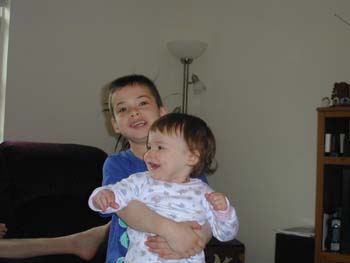 Downtown Richmond, Virginia, near the Canal Walk. One would
think having a major interstate system right above the park would
be fairly loud but, on the contrary, it's quite serene!
Hey, is this our own town in Pennsylvania? Hmmmm....could be!!