November 1st, 1999
Back to house page
We've gotten unpacked (with still quite a few boxes to go, but we're working on it!) and are planning on getting some new furniture early next year. With Mackenzie on her way, we're hesitant to get nice furniture, but some of the stuff we have now is getting up there. :-)
Kim has done a wonderful job of fixing up Mackenzie's nursery too. We've included some pictures of the nursery for you to look at.


---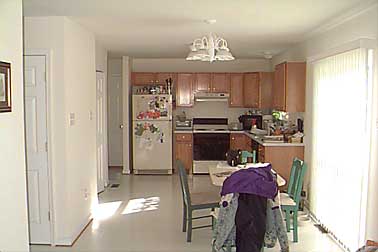 A view of the kitchen from the living room. Matthew enjoys placing his artwork on the 'fridge and we like to show it off. :-)
---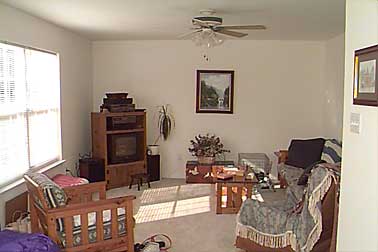 A view of the living room. Starting to look a little "homey" in there. Finally have someplace nice to sit! (The room; not the furniture.)
---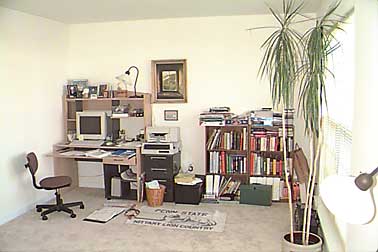 Kory's computer room. Definitely has a long way to go, but it's a start! The picture to the right of the computer is a picture of looking out of a lighthouse in North Carolina. Since there isn't a window on that wall, I though it would make a nice substitute.
---
Matthew's room. Notice him playing "possum"? ;-D
---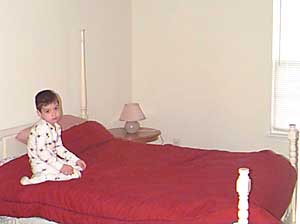 Our guest bedroom. He looks absolutely thrilled to be in this picture.
:-P But he insisted!